_Sponsors_
___ ______
| | | |
| --- | --- | --- |
| Ebook: How to SEO the website is the best and Fastest | | |
Written by Administrator
Saturday, 23 April 2011 01:05
Ebook: How to SEO the website is the best and Fastest
This product was originally created by Brad Callen, search engine optimization expert. All efforts have made made to make the information contained in this eBook correct. Brad Callen and Bryxen Software are not liable for any actions that may result from the information contained in this eBook.
Get the latest Updates to Search Engine
Optimization Made Easy, for FREE!
To get the latest updates to this eBook, visit the link below and follow the short instructions
listed.
http://www.seoelite.com/Updates.htm
Ok, on to chapter 1...
If you're anything like me, you've probably created a brand new website, Submitted it to a few
search engines and hoped that people would mysteriously show up at your site and buy
whatever it is you were selling.
After a couple of weeks go by and only a few stray people show up at your website, you decide
to try and "optimize" your website around your main keyword in hopes that you just might rank
well in 1 of the millions of search engines. Another couple of weeks go by and still no luck.
At this point you probably give up and decide to either build another website around a different
target market or just lose all hope and quit. Well, news flash, as you've probably figured out by
now, this is not the way to go about doing things.
Let me give you a specific example of what your very first steps
MUST be when creating any website.
In our example, let's create a weight loss related website. Our weight loss related website will
primarily sell a weight loss eBook. Before we start creating and collecting content for the
website we need to do a little keyword research. This is VERY important and should not be
skipped. To do our keyword research we need to visit a few websites.
The first of which should be
They have a very good keyword tool and best of all, it's free! Once we've downloaded this
software, we can enter the most generic keyword for our website into the software. In our
example, our keyword would be "weight loss".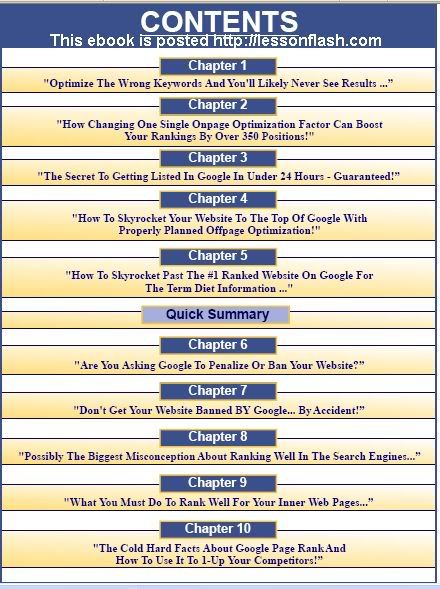 ClicK here to download Ebook: How to SEO the website is the best and Fastest
Last Updated on Friday, 08 July 2011 13:26
________
_____
Home || Misterduncan|| Flash Cards || Songs For Kids|| Free Games || Learn English with GOGO|| Teaching English For Childern|| ESL/EFL Kids Course || Designed by Learning English Online. Designed by: Free Joomla Theme, mysql. Valid XHTML and CSS.